It's tedious, time-consuming, and extensive. Then again, it's one of the most fulfilling things one can do. I'm of the opinion that studying your Bible is a must-do exercise. We are commanded to have a defense when asked about the Word, and it's hard to do that when the only thing you know is John 3:16.
A few nights ago, I had a doozy of a studying session. It was meant to be a thirty-minute read, but it quickly turned into a two-hour examination. Last Sunday in Sunday school, we talked about the mistake the modern church makes in painting Christianity as an "easy" religion. The easiest thing you can do in life is accept Jesus Christ as your Savior. That is false and misleading.
It's tough being a Christian, and one of the things that makes the lifestyle tough is the rigorous studying. I'll try to answer one question and the next thing I know, I'm buying four or five books on Amazon that help answer the billion other questions that arose after "answering" the initial question. This two-paragraph prep leads me to that studying session I was telling you about.
So, I've been intrigued lately by the character of Joseph of Arimathea. This is the influential member of the Sanhedrin who had the guts to persuade Pontius Pilate to hand over the body of Jesus to him, so he could bury him in his own tomb. When you look at the fast-paced events that took place in the last week of Jesus' life on earth, you quickly realize that Joseph of Arimathea's presence was nothing short of miraculous.
I wanted to know what happened to Joseph after the death of Christ. Growing up, I was quite the history buff. I especially loved reading about the Knights Templar, and there are many Templar-centric documents that describe the presence of a Joseph of Arimathea in Britannia (present-day Great Britain). Now, it's hard to sift through a lot of those documents, because the idea of Joseph in England has been hijacked by several Holy-Grail enthusiasts; however, there is early church documents that support the pilgrimage of Joseph to Britain, and that also point to his unabashed dedication to spreading the message of Jesus Christ. Wow.
Then, I wanted to dig into the reasons behind Joseph's dedication. Why did Joseph take the leap that he did? It destroyed his reputation in Jerusalem, so what made the risk worth it? I had this gut feeling that there was more to the story. Well, two books later, I was left with an interesting theory. Mary, the mother of Jesus, was related by blood to Joseph, and as the Jewish custom states, that familial blood prompted Joseph to claim his relative's body. I don't know if it's true, because I can't call up Joseph or Mary on the cell phone and figure it out; however, it's an interesting theory that definitely requires some more digging from me.
Then, I wanted to know about the immediate reaction to Joseph's claiming of the body of Christ. What did the Sanhedrin think? How did Jerusalem react? There has to be records about the aftermath of this whole event. What happened to Nicodemus?
To answer these questions, I began to dig. Now, do remember that all of this stemmed from ONE QUESTION! It's a never-ending process – studying that is. While reading about early church history, I got out of bed and opened up Josh McDowell's Evidence That Demands a Verdict. McDowell concisely describes each early manuscript post-resurrection, so I thought I could find the names and look them up on Google. Well, soon I got interested in not just the early manuscripts but also the early church figures. One of those figures, Justin Martyr, became my new focus.
Googling his name, I began to pour over a dozen or so academic journal articles on the life and legacy of Justin Martyr. Quite a few of his letters have been preserved, and it's from these letters scholars have become aware of missing manuscripts (i.e. the full Acts of Pilate, etc.). He wrote to Polycarp and a few more of John's disciples, which led to me researching the life of John after the resurrection. That led to more books being bought on Amazon. I have an addiction.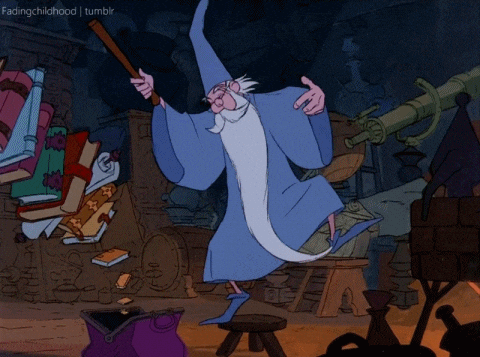 At this point in the night (I think it was early morning, actually), I realize that I'm just not going to be able to answer all the questions in the Bible…tonight. I'm kidding. I realize that I'm never going to be able to answer all my questions, so to make matters easier, I decide to make a list. A list never hurt anybody! Getting out my list notebook, I begin to assign one question I want answered to each line. I thought, "This should be easy!" I'm a moron.
I got to the end of the second page and realized that there were a ridiculous amount of questions listed, so out of frustration I tore the two pages from my notebook and crumpled them up. I was frustrated, folks.
Our pastor is always telling us that there are just things we'll never know. All of our questions won't be answered in this lifetime, and I suppose I should be grateful that I'll at least get a chance to have them answered in the Kingdom. I am grateful for that opportunity, but for the time being, I'M GOING INSANE! Another problem is the addictive nature of the Word of God – and let's be honest, it's probably the best thing to be addicted to, right? Anyway, when you figure something out in the Bible, you get a heavy sense of accomplishment. You feel like you just solved a difficult puzzle. Instinctually, you're drawn to solving the gazillion other riddles in the Word. That's where I found myself the other night. I wanted to solve the riddle of Joseph of Arimathea, and I found myself trying to solve ten other riddles. I wanted that sense of accomplishment. Instead, I opened my prayer after the ordeal with a strained, "WHYYYYYYY!" I could just hear God chuckling at me, but why can't it be easier?
Christianity isn't easy, but boy is it worth it. It's so worth it. I've yet to solve the Joseph of Arimathea mystery, but the chase is pretty fun, too. I'll get there – hopefully.
As frustrated as I want to be (and I'm honestly not all that frustrated), I can't help but shiver at the reality that when I get to the Kingdom, I can just ask Joseph myself. Have you ever thought about all the conversations you'll get to have in eternity? I can't wait to talk with Peter and Thomas – two of the most maligned Christian figures. You would've denied Jesus' name three times, too! It was either that or death, and 99.9% of us would've chosen to live. I'd like to talk with Mary Magdalene and Mary the mother of Jesus. I'd like to talk to Nicodemus, John, and the wife of Pilate. I've thought about this, if you can't tell.
Studying is hard. It takes a ton of time, but I wouldn't change it for the world. Every time I want to quit, I think about what I'm going to say to Jesus and God. "Why did you read Me? Why did you read My Word?" What are you going to say to them? Well, I'm trying to bypass that question altogether by pouring my blood, sweat, and tears into studying the Word of God. And starting today, let's do it together! After you read this, open your Word and study it. IT'S WORTH IT and IT'S FULFILLING. I promise.

#ProjectREADYOURBIBLE
Please reload